Carpet Stain Removal
The number one concern our customers have for their carpets is whether we can remove carpet stains. The answer is yes! Our technicians have tried and true techniques and cleaning solutions at the ready, to address all kinds of carpet marks and stains.
From high traffic areas to red wine stains and just plain dirt, we have the answer to making your carpet look its very best again, even for smelly pet stains.
Our professional carpet cleaning for pet urine stains removes the marks as well as the odor. This is really important, because your pet has an excellent sense of smell and isn't fooled by attempts to just cover up the odor.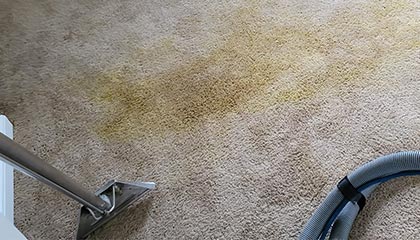 The Best Carpet Cleaning Method
If every carpet needed the same treatment, you wouldn't need Sunbird Carpet Cleaning of Edison.
As it is, there is no best carpet cleaning method, just the one that will be best for your carpet. This can depend on the carpet's type, how dirty it is, and how long it has been since the last cleaning. Our carpet cleaners inspect each carpet before cleaning, so that they can offer you options to give the best cleaning results in the industry. From carpet steam cleaning and carpet shampoo to low moisture methods like foam and carpet dry cleaning, we have the right method for your carpet.
Call Sunbird Carpet Cleaning of Edison today at 732-902-0800. We offer extra discounts when cleaning multiple rooms, so be sure to ask about our current offers!