Emergency Water Removal
With water damage, you need to get the carpet and other damaged materials dry again fast. The reason is mold. Mold spores that land on wet surfaces can start to grow new mold in just 24-48 hours. So getting your property dry as soon as possible should be your first priority.
Sunbird Carpet Cleaning of Edison's restoration team can remove all the extra water with our professional grade water extraction equipment. We can also help you identify where the water came from if you have not been able to determine this yourself.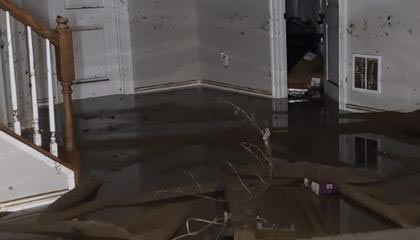 Complete Water Damage Restoration
Sunbird Carpet Cleaning of Edison will do whatever it takes to bring your property back to normal after your flood damage emergency. We follow the standards and methods established in the industry by IICRC for water damage restoration. From cleaning and sanitizing affected materials to pulling out and replacing water damaged dry wall, carpet pad, and insulation, your restoration is in good hands. We use powerful air movers and high-grain dehumidifiers to help the drying process along, and we keep an eye on how it is drying every step of the way.
We have performed many restorations in both residential and commercial settings. We understand what it takes to get a business up and running again as soon as possible, and we have the manpower, expertise and equipment to make it happen.
We are always working to improve our availability, especially so we can handle our customers' emergencies. We have found an excellent partner in Flood Damage Pro. This professional water damage restoration company is poised to handle all large and complex water damage situations and is fully certified, licensed, and insured for your peace of mind.
When water damage happens to you, call your insurance company. They will tell you that you must take immediate steps to minimize the damage to your property. And then call Sunbird Carpet Cleaning of Edison at 732-902-0800 for water removal and complete water damage restoration services.